Vegans, listen, we need to talk. These vegan recipe names are out of control. They are the epitome of false advertisements. Complete alternative facts, and I can't understand why.
Vegan recipes are quite delicious – let's make that clear. But their recipe names? Complete lies. And not just a small white lie… more like a Bill Clinton, Monica Lewinsky lie. Or a Cyrus Beene from Scandal lie. Turkey bacon = a white lie. Shiitake bacon (a.k.a. crispy mushrooms) = youssa damn lie.
Think about it. Would you ever call a salmon burger a Pescatarian "Beef" Burger? NO. So stop calling fried cauliflower Vegan Fried Chicken.
Here are 5 vegan recipe names that need to be changed IMMEDIATELY along with a more accurate alternative, which I've so graciously provided
FAKE ASS VEGAN FRIED CHICKEN or BOMB ASS FRIED CAULIFLOWER
Now, I've just touched on this, but it deserves its own slot on this list. Vegan fried chicken is fried cauliflower, and the reason why I decided to write this blog today.
Now, I've never actually had fried cauliflower but I can guarantee you that it doesn't taste anything like chicken. Like not at all. And the thing that baffles me here is that I went to a chain restaurant (involuntarily) and they had fried broccoli. They managed to call it by its name, Fried Broccoli. Now imagine if the right vegan got to it.
Suddenly this fried veggie would transform into Vegan Buffalo Wings. Yep. It's guaranteed.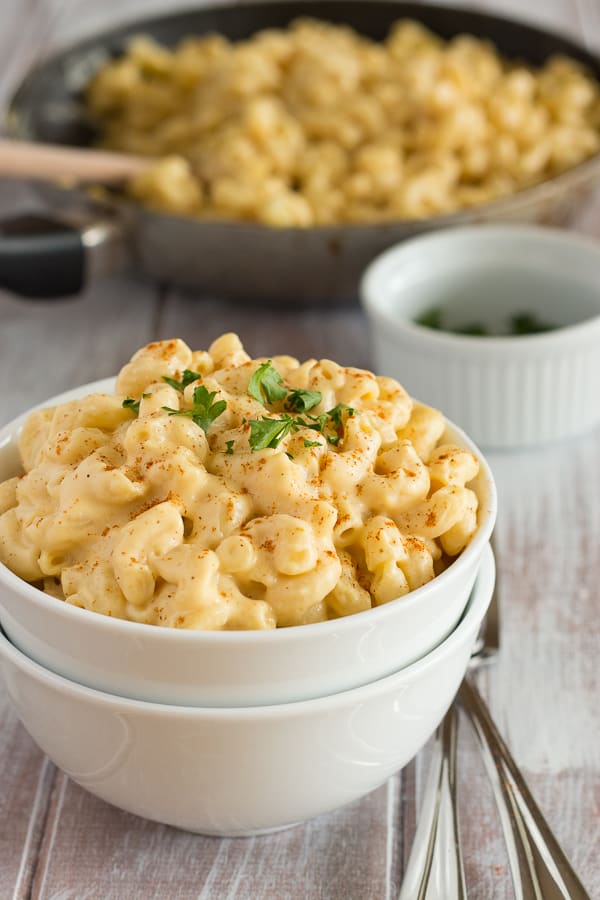 FAKE ASS VEGAN MAC & CHEESE or BOMB ASS PASTA IN A CREAMY CASHEW SAUCE
You will grow to learn that I am absolutely wary, skeptical, and downright against anything that includes the term "vegan cheese." I will have you know that there is no such thing as vegan cheese (but that's an entirely separate post altogether.) What does exist? Luscious creamy cashew mac. Make your own delicious fake ass vegan mac & cheese with this recipe that doesn't require *gross* processed vegan cheese.    
FAKE ASS VEGAN SHIITAKE BACON or BOMB ASS CRISPY SHIITAKE MUSHROOMS
Do yourselves a favor and head on over to byCHLOE and order yourself a "mac & cheese" (which is actually bomb ass pasta in a sweet potato and cashew sauce). It comes topped with "shiitake bacon" — which might have won me over. But, let's be clear. The "bacon" is smoked crispy shiitake mushrooms. And they are mmm, mmm, good but they ain't nobody's bacon.
Make your own with this knock-off byChloe vegan mac & cheese recipe from the Washington Post.
FAKE ASS VEGAN TUNA SALAD or BOMB ASS CHICKPEA SALAD
Here's one that really grinds my gears because this quick recipe is simple, fresh, and so good! I want the world to know about chickpea salad. But, no. They won't. They'll instead be immediately turned off because we insisted on calling it vegan tuna. *Insert exasperated face here.*
ANYTHING TITLED VEGAN CHICKEN, BEEF, PORK, FISH… JUST STOP
It's either Thai tofu or Thai seitan. Can we please give up on the word chicken all together? Honestly. For people who have given up meat, you guys certainly are obsessed with the phrases chicken, pork and fish. Sheesh. On a positive note, here's a delicious vegan Thai dish I'm currently obsessed with.
(Visited 58 times, 1 visits today)