With the clear blue skies, golden sun shining, and the beautiful weather, summer is the perfect time of year for traveling. During these warm months, everyone is trying to book their vacation. However, sometimes it's not easy to plan – especially when it's last minute and you're watching your wallet.
Traveling on a budget makes timing just that much more important in finding the right deals.
When it comes to traveling, the power of the U.S. dollar can dictate how much you actually spend on a vacation in terms of airfare and lodging costs. The good news for everyone is according to Forbes, 2017 is the "banner year for budget travel" because the U.S. dollar is enjoying historic highs. This means that your money will go a longer way in many destinations around the world.
According to the Expedia study "New Heights for Air Travel," airfare has also been on the decline with the average price for an economy airline ticket being the lowest it has been in three years. Music to your ears, right?
There's something that can also prove beneficial in helping you in your vacation planning and that is Groupon. Groupon has incredible deals for hotels and accommodations along with all-inclusive packages. They offer packages that range from $400-$2,000+. These are good prices because some, if not most, of these packages include airfare.
Now, let's move on to the perfect destinations to visit during these summer months.
Mexico
Who wouldn't want to go to Mexico on vacation? Mexico is probably one of the most affordable destinations. The current exchange rate for $1 is 18.17 Mexican Pesos. Inside of Mexico, the most popular place is Cancun. Expedia and Groupon have terrific deals to help you save. Expedia offers you flights to Cancun starting at $245.34 from airlines such as American Airlines, Delta, United, JetBlue, and much more.
Cancun, which is located on the Yucatan Peninsula and overlooks the Gulf of Mexico, has many tourist attractions. Just offshore is a huge coral reef which provides tourists with some of the best diving spots in Mexico. You can get all-inclusive packages starting at $700.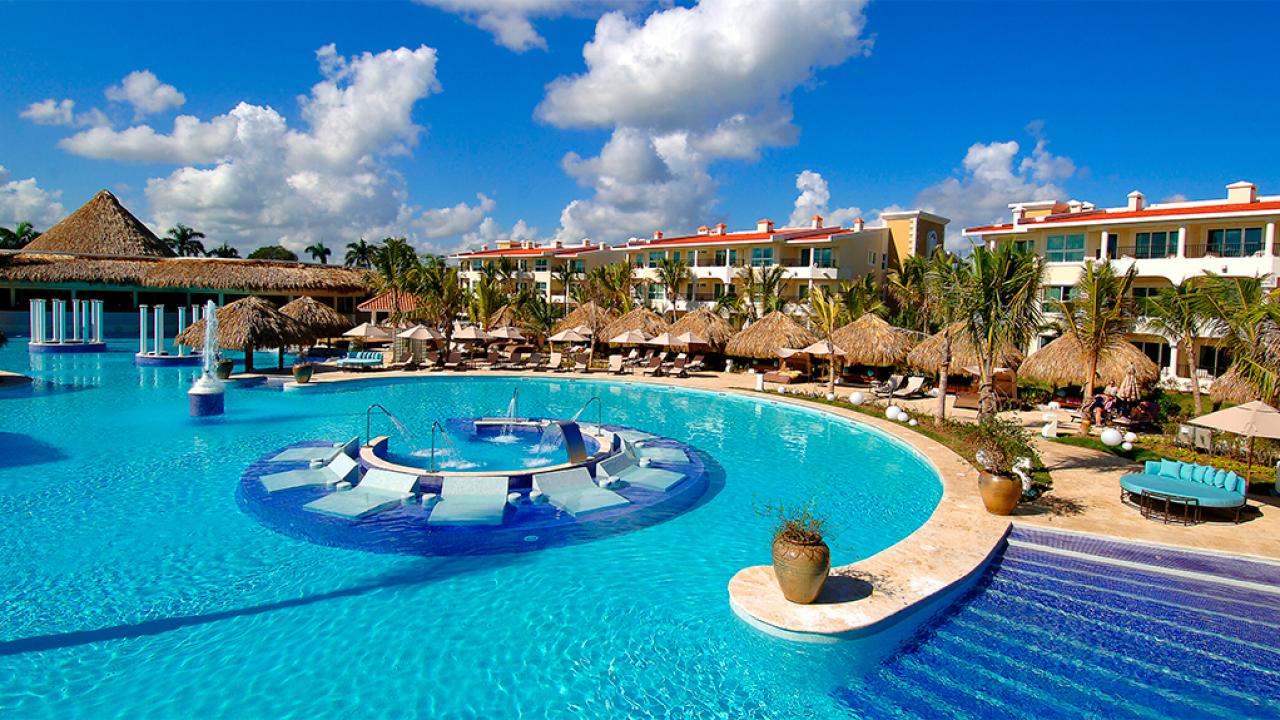 Dominican Republic
The Dominican Republic is known for its beaches, resorts and golfing. They also have the Caribbean's tallest mountain in the Pico Duarte. The current exchange for this destination for $1 is 47.45 Dominican Pesos. They also have soft sandy beaches, bars, restaurants, and nightclubs for your leisure.
You can get an all-inclusive 5 night stay package starting at $949 through Expedia and Groupon.
South Africa
In South Africa, the exchange rate is also in our favor. The rate for $1 is 12.92 South African Rand. South Africa is in the Southern Hemisphere which means the seasons are the opposite. Therefore, in the summer the hotels and safari lodges are less expensive.
Cape Town is a popular destination inside of South Africa which offers you great attractions such as cultural and theme tours, wine tasting, and historic sites that includes the notorious prison that once held Nelson Mandela – now a living museum.
There are all-inclusive packages that start at $1,500. Specifically, on Groupon there is an 8-Day tour of South Africa package for $1,649.
Note: Airbnb and private villa rentals are also reliable and cheap options in the major cities.
Jamaica
Every time I think about my home island, the Jamaica Airlines "come to Jamaica and feel alright" commercial pops up in my mind.
Jamaica, the birthplace of reggae music, is such a wonderful Caribbean island. Many of their all-inclusive resorts are clustered in Montego Bay, which is a popular destination within Jamaica. There are a bunch of diving and snorkeling sites.
The current exchange rate for $1 is equivalent to 129.25 Jamaican Dollars. There are all-inclusive packages that start at $1,200 and can go all the way to $2,000+.
Thailand
The flights may be long, but your money stretches a long way in this Southeast Asian country. Thailand is known for their tropical beaches, opulent royal palaces, ancient ruins and ornate temples that display figures of Buddha.
The current exchange rate for $1 here is 34.05 Thai Baht. Through Expedia and Groupon, you can find affordable prices that are sure to be a summer steal. Right now, there is 10-Day Thailand tour package available on Groupon for $1,199.
Philippines
The Philippines is another Southeast Asian country. Here, the current exchange rate for 1 U.S. dollar equals 49.52 Philippine Pesos. The capital, Manila, is famous for its waterfront promenade and centuries-old Chinatown, Binondo.
There are package deals out there that start at $1,200.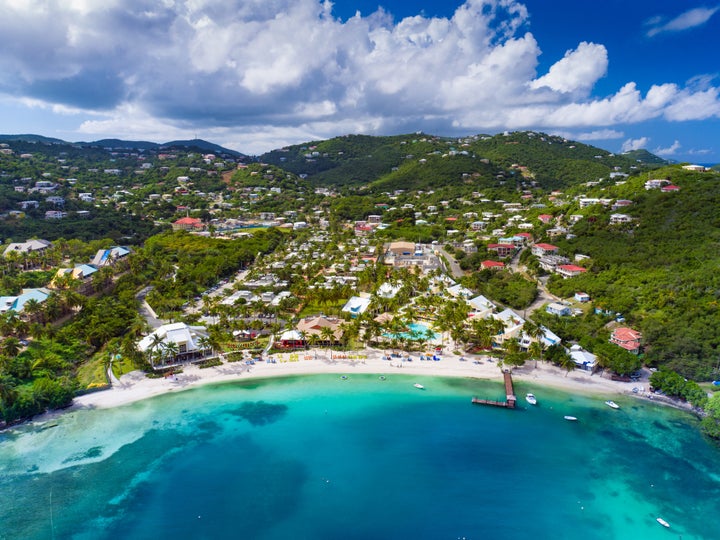 U.S. Virgin Islands
The U.S. Virgin Islands are a group of Caribbean islands and islets. It is known for their white-sand beaches, reefs and verdant hills. St. Thomas, St. John, and St. Croix island are the popular destinations. There are currently all-inclusive package deals that are $1,200+.
(Visited 102 times, 1 visits today)