When it comes to going out, people rarely go to new venues. It's usually the same bars they've been going to for years for happy hour and restaurants they've eaten at millions of times.
Why get stuck in a bubble when there's so many different drinks and good food to experience?
Mixing it up and trying something new can broaden your horizons and give you several options when going out on the town with your girls or the fellas. Below you will find 7 places to help with your evening cravings.
Happy eating.
Don Coqui
Don Coqui is an upscale Puerto Rican restaurant with a lounge inside. The dress code is strict, cute casual and trendy. Hats, T-shirts, sneakers, and baggy attire are simply not allowed. The restaurant serves all of Puerto Rico's greatest and signature delights like the infamous Pernil dish.
If you're not into trying Puerto Rican food but your friends are, the restaurant also has a list of American dishes to choose from.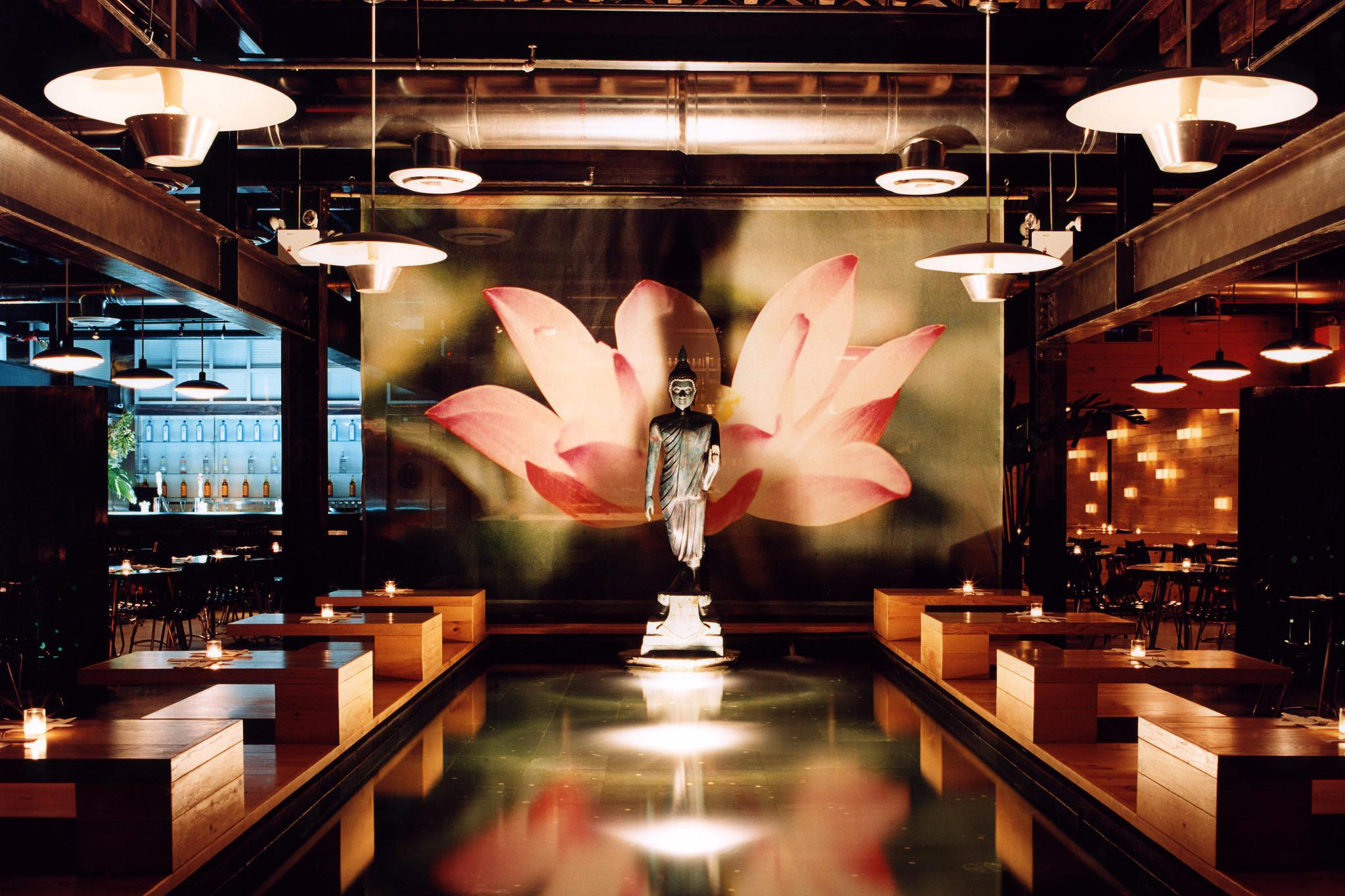 SEA Thai Restaurant & Bar
This restaurant is located in Williamsburg, Brooklyn. They have a cool, modern-chic atmosphere with good food accompanied by a live DJ to enhance the dance happening on your tongue. Did I mention how quick the service is? It's phenomenal.
It's best to make reservations before attending, especially if you're going in a group.
As far as food goes, they have a great selection of sushi, seafood, different variations of fried rice, and a plethora of other dishes all at great prices.
Tropix Bar & lounge
This bar and lounge is located on Queens Boulevard in Rego Park. It is the perfect place to go grab a drink, catch a game, or unwind after a long day at work. They have extremely affordable happy hour specials, hookah, and a dance floor. Their wings are also to die for.
If you plan on attending, get there early to get a table because the place gets packed early.
St. Cloud Social at The Knickerbocker Hotel
St. Cloud Social is a place that attracts a lot of tourist, probably due to the fact that it is in Times Square and right by Bryant Park. So, if you're ever in the mood to mingle with out of towners, this is the place for you.
From their Brazilian Orchard to their Piña Colada popsicles, the cocktails alone will have you coming back for more.
Roof at Park South
Roof at Park South is a bar and lounge that's located above the Park South Hotel. This is the perfect place to sip on a cocktail, mingle and network while looking at a view of the NYC Skyline.
The cocktails here are top of the line featuring a frozen, rum-heavy Overproof Piña Colada. Also, they have a fantastic view of the Chrysler Building. Not too bad right?
La Marina NYC
La Marina is an urban escape located in Upper Manhattan with a view of the George Washington bridge; it's also the spot Fabulous mentions in "Cuffin Season." It's a great place to enjoy great food and amazing cocktails outdoors right on the water.
They have DJ and live music performances all summer long. As Fabolous said, "You gon' be in La Marina all summer."
Left Bank
Located in West Village, this French restaurant offers a wonderful $20 Sunday dinner that is one of the best budget meals in the city. You get two courses and wine in a romantically lit setting for those of you who want to unwind with a special someone. They have drinks that are extremely affordable, such as wine for only $6 a glass. Unbelievable, right?
(Visited 179 times, 1 visits today)