Vegan Recipes For Non-Vegans (Yep. I'm Going There.)
I'm not a chef by any stretch but I know the importance of having a few vegan recipes meat-eaters won't hate up your sleeve.
My super easy go-to vegan recipes for non-vegans include a vegan chickpea salad, vegan Indian curry, falafels, banana oat balls, and berry vegan brownies.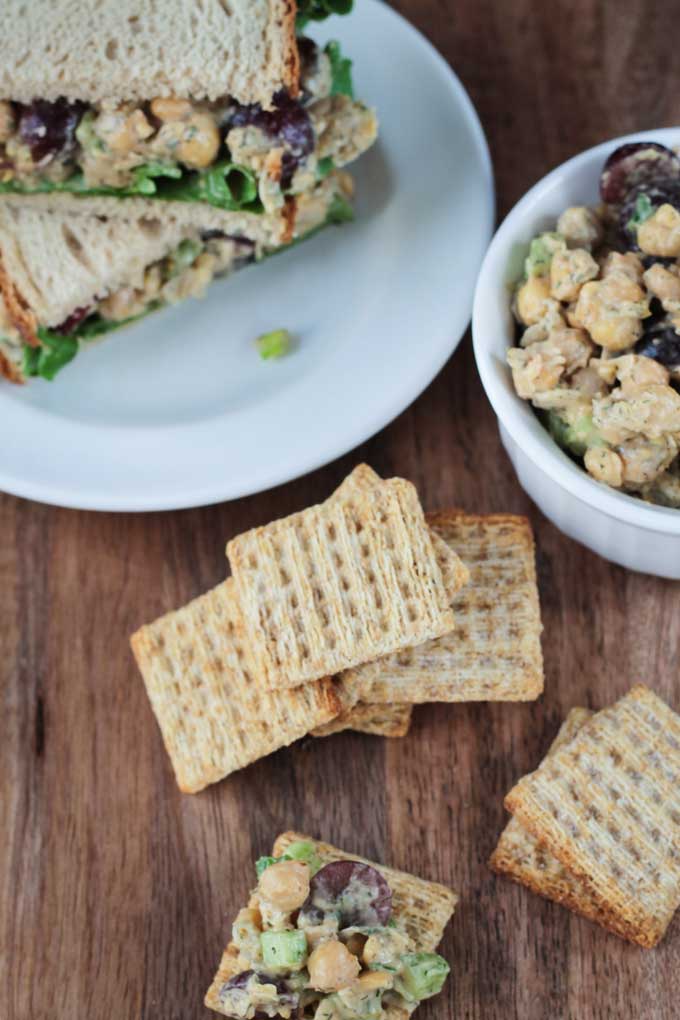 VEGAN CHICKPEA SALAD
Quick and tasty, it's a take on an old classic: tuna salad. (Click here to see why I refuse to call it a vegan "tuna" salad.) Instead of vegan mayo, I mix guac with some tahini. It's surprisingly bomb. Plus, I add roasted red peppers to the usual ingredients to kick it up a notch. Try this delicious vegan recipe from Veggie Inspired. 
VEGAN INDIAN CURRY
Definitely a household staple and pretty much fool proof. I make it super hearty by including rustic and sweet potatoes with my chickpeas, then I serve it over rice. When I'm feeling super lazy, I create this in less than 20 minutes by using a pre-made curry sauce. One of my favorite things to do is to scoop it up with this 2-ingredient sweet potato roti that I learned from the Vegan Lovlie blog.
FALAFELS
Naturally vegan, falafels are easy to make and they'll be familiar to non-vegan friends. Keep it simple by baking the falafels instead of frying and make it light by eating it over a bed of salad. Mmmm. Try this recipe as seen on the Today show.
BANANA OAT BALLS
One of my favorite treats! They're super easy to whip up and are great for your lingering sweet tooth or as a quick on-the-go breakfast. There are a million variations of this on the Internet, but my no-fail recipe includes mixing mashed frozen bananas with plenty of rolled oats, peanut butter, and cacao nips. Yum!
BERRY DELICIOUS VEGAN BROWNIES
Sigh. Sometimes I don't understand why vegans make things more difficult than they have to be. When it comes to baking, here's a major vegan food hack: you can use an everyday recipe! Just substitute the milk for a non-dairy option and the egg for (gasp!) a flaxseed and water mix. Try this recipe, it's packed with protein and only 100 calories.
Want some more Inspo? Check out this list of Black Vegan bloggers you should follow for major #FoodieGoals.
SaveSave
(Visited 59 times, 1 visits today)