There's an old saying that goes, "if you have your health, you have everything." This saying couldn't be any truer because your health contributes so much to feeling good about the way you look and feel. There are many ways to achieve a healthier body; cleansing through detox waters and juices is one of them.
First, we need to discuss what cleansing means. Cleansing is detoxing your body to restore optimal health to it. Flushing your body of toxins that prevent you from being your best self is important to your physical, mental, and emotional health. It can help you lose weight and achieve a realistic diet.
According to A.D. Dolphin, who is an herbalist and nutritionist, your body takes in a lot of toxins every day. These toxins can cause medical problems such as obesity, high blood pressure, diabetes, respiratory and kidney disease, which are all prevalent within the African American community. Dolphin explains how cleansing can help reverse this issue.
"Cleansing your body can help you work toward ensuring that your entire body is functioning at an optimal level. It helps your body achieve a balanced pH level, removes toxins in your bloodstream, aides your mucous membranes in clearing out clogged or excess deposits, and boosts your immune system, circulatory system, digestive system, and respiratory system. When your body is operating at peak efficiency, it can help you stay physically and mentally fit, assist in achieving an increased metabolism, and contribute to you feeling more energetic," Dolphin said.
Sometimes our lack of energy is directly related to our imbalanced diet and the excessive toxins that have taken over our body. That's where detoxing the body comes into play. Detoxing can last anywhere from a couple of days to a month depending on what products you choose to use. Any product on the market that is set to aid you in your cleansing journey will come with directions. You can find them online or at your local GNC, Walmart or Target.
However, I believe the most natural and safest way is to make your own detox drink. These detox drinks will not only help your body get rid of those toxins but it will also please your taste buds.
Note: You shouldn't go overboard and start detoxing all the time. Detoxing too often can cause you to lose valuable nutrients along with the toxins and leave your body depleted.
Detox Water
For the detox water, you'll need watermelon, cucumber, lemon, lime, mint leaves, and of course some water. The watermelon helps your body flush out toxins because of an amino acid, citrulline, which gets rid of harmful toxins and helps the liver and kidneys filter. Cucumber also contains citrulline.
It's important to note you do not have to use those items, you can use other fruits such as blueberries, strawberries, and raspberries. You just need a good amount of fruit. Put the fruit into a jug or pitcher. Then, add a handful of fresh mint leaves, and fill the jug with water. Put it in the refrigerator and let it sit for 3 to 5 hours or overnight so the fruits can infuse the water.
Drink this concoction two times a day and it will help boost your metabolism.
Tea
This is a common one because most people already drink tea every day. It is a natural detoxifying agent that helps eliminate toxins from the body. The popular teas are dandelion, green, and ginger tea. Dandelion tea helps cleanse the liver. Ginger tea soothes digestion, reduces inflammation and relieves nausea or an upset stomach. You can add raw honey or lemon to it for flavor and to add extra detoxifying benefits. Green tea contains powerful antioxidants and can reduce inflammation, lower blood pressure and reduce cholesterol levels.
You can drink three cups a day to obtain the best results.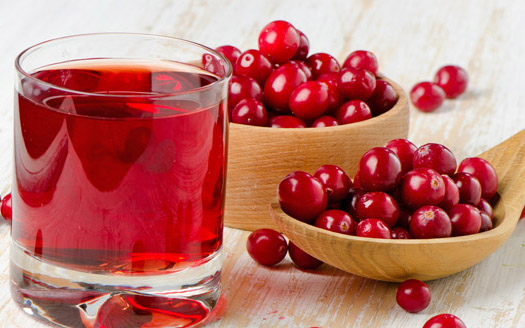 Fresh Cranberry Juice
Cranberry juice can be your best friend because it contains vitamin C, manganese, and antioxidants. It is a very popular detox drink. You should dilute the cranberry juice before you consume it. It is suggested to take one part cranberry juice and dilute it in four parts water. You can also add 1 tablespoon each of apple pectin and psyllium fiber to stimulate gentle intestinal elimination. You should opt for two glasses of consumption.
Charcoal Black Lemonade
Although it might not sound or look as appealing as the others, this detox drink tastes almost exactly like regular lemonade. When you add charcoal, it helps rid the body of unwanted toxins, decreases gas and bloating, and relieves stomach aches.
Note: The charcoal is tasteless.
Orange, Carrot & Ginger Juice
This detox juice is full of vitamins A and C from the oranges. The oranges help boost your immune system and reduce bad cholesterol. The carrots contain beta carotene and vitamins which aid digestion, increase oxygen carrying capacity and are great for hair and nails.
(Visited 119 times, 1 visits today)