Whether you have recently graduated college, a seasoned worker, or making a career move, job hunting could prove to be a hassle. Applications are tedious which sometimes makes them discouraging to fill out.
I know the feeling.
It is an extremely frustrating process that I sometimes try to avoid by any means necessary. However, when you need a job, you need to put that frustration aside and just do it.
Searching for a job does not have to be a hassle for you anymore. There are many ways one can get creative while looking for jobs or to switch careers. Check out the list below and secure yourself a new money bag.
Social Media
There are a lot of businesses that use social media; one that you may just be interested in working for. It can also help the company get to know more about you through what you share.
For example, you can use Pinterest to help get you a job by creating a visual of your resume. You can create a board with pictures of your work experience, education, and the companies you've worked for.
Building an Infographic
Create an infographic is a way to visualize your resume and make it more appealing to recruiters. Therefore, it will stand out. Your infographic should always be tailored to the job in which you are looking to obtain.
There are many free sites you can use to help create your infographic resume which include Visme, Venngage, and Easel.ly. You can also get tons of great tips creating one via those sites.
Google Ads
You can catch your future employer's eye with creating ads. It is a smart way in getting someone to notice you.
There was one guy, Alec Brownstein, who really wanted to work in advertising. So, he took out cheap Google ads with the names of advertising executives in the title because duh, everyone googles themselves! One of these executives was Ian Reichenthal of Young and Rubicam who saw the ad, called Brownstein in for an interview and eventually hired him.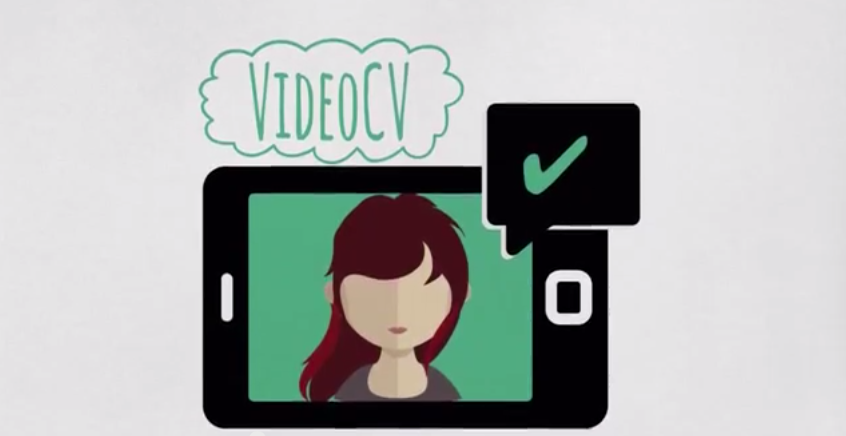 Make a Video CV
Converting your CV into a video helps document your personality as well as your creativity. They don't have to be over the top. Actually, I would suggest that you never make a video that is over the top. You just need a video less than 3 minutes that showcases why you should be hired.
The most famous Video CV is from Matt Epstein, a young digital strategist, who wanted to work at Google. He was creative with the making of the video, but he didn't get the job. However, he did get 1 million Youtube views and 80 job offers as a result.
Networking
Knowing the right person can get you in the door of the place of your dream job. So, do not be afraid to go out there and socialize. There are many ways you can network. One of those ways being LinkedIn. By using LinkedIn, you can connect with people in the field you are interested in. The biggest plus is they have a job board which will provide you with so many opportunities right at your fingertips.
Stay connected with your peers who attended your college. Some of these people could possibly offer their assistance in moving your career along and connecting you with openings.
So, go out there and be the best social successful butterfly you can possibly be!
(Visited 61 times, 1 visits today)